2022 ANNUAL MEETING NOTES - WOODBRIDGE HOA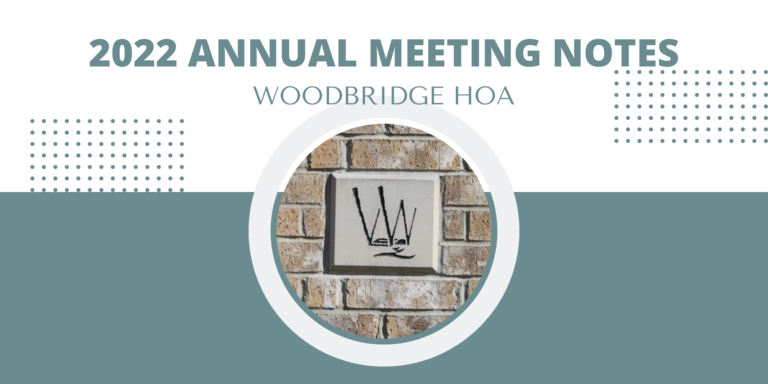 The Woodbridge HOA Board of Directors conducted the 2022 Annual Meeting on Thursday March, 24th at 6:30 pm. The meeting was conducted at Collin College 391 Country Club Rd. Wylie, TX 75098 in Classroom WLB 206.
Notices for the annual meeting were mailed through the U.S. postal service to all registered homeowners along with a bio for each of the candidates for the board of directors and a voting proxy to be completed and returned to the management company or your neighborhood representative. The same information packet was also emailed to all residents of the HOA who have provided an email address to First Service Residential.
If you are not getting emails from First Service Residential, the Woodbridge HOA management company, please register on the Woodbridge First Service Residential Residents Portal…
The meeting was called to order by the President of the Woodbridge HOA Board of Directors, Scott Ohman. Association Manager, Shonna Brown, confirmed that there was a quorum through in-person attendance and proxies provided prior to the meeting.
In attendance was:
Scott Ohman – President

Scott Johnson – Vice President
Jack Hawkins – Secretary
Leah Barber – Treasurer
Shonna Brown – Woodbridge HOA Manager – First Service Residential
Director Swapan Shah had a scheduling conflict and was unable to attend.
Approval of 2021 Annual Meeting Minutes
The annual meeting minutes for the 2021 annual meeting were reviewed and approved by the board of directors.
DeAnne Lewis, the Social Committee Chair, reported on the events that took place in 2021. She reported that coming out of COVID, she tried to provide events that had more involvement to benefit the community.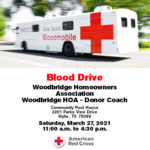 March 27, 2021, was the first time the Woodbridge Social Committee had planned an American Red Cross Blood Drive… which was very successful. We filled all of the available donation slots and the Red Cross opened 6 additional spots to accommodate additional blood donors.
Chalk Your Walk… was Memorial Day weekend and the Social Committee asked neighbors to write encouraging words or draw fun pictures for everyone to enjoy.
The Father's Day Fishing Tournament (catch & release) was held at the Fairland pond on Saturday, June 19th from 8 am. – 10 am. There were two age groups for the tournament 0 to 16 years old & 16+ years old. Prizes were offered for the most fish caught and the heaviest fish caught in each age category. Donuts and water were also provided by the social committee.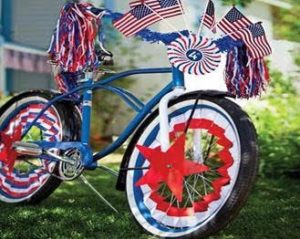 The Fourth of July Bike Parade is always a big hit. It was held on Saturday, July 3rd from 9 am. – 11 am. The parade route starts in the parking lot at Whitt Elementary turns right out of the parking lot on Woodcreek Way, turns right again on Canyon Crest Dr. and ends at the Woodbridge pool on Woodcreek Way.
 The parade is always led by the Sachse Fire Department and ends with music, bounce houses, Kona Ice, and other fun activities in the pool parking lot.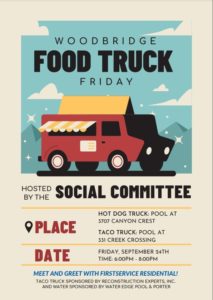 Food Truck Night was Friday, September 24th from 6 pm – 8 pm. The Creek Crossing pool hosted the Los Marquez Taco Truck and Bahama Bucks on the east side, while the Canyon Crest pool hosted the Dog Haus and Kona Ice on the west side. The social committee asked residents not to share this event outside of Woodbridge and promised a MAJOR discount for Woodbridge Residents. That discount turned out to be FREE FOOD for everyone who attended thanks to the efforts of Shonna Brown who secured sponsors for this event.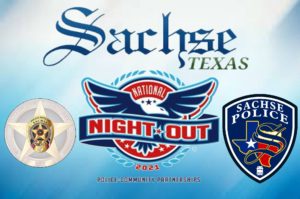 National Night Out was Tuesday, October 5th from 5 pm – 8 pm at Joe Stone Park. There was music, food, fun and games, fire engines, and a visit from Sachse City Manager Gina Nash, Police Chief Bryan Sylvester, and several other city officials.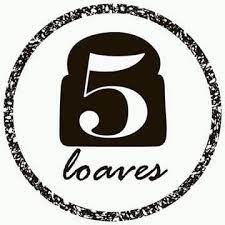 The Five Loaves Food Pantry Food Drive was Saturday, October 16th from 1 pm – 4 pm at the Woodbridge "rock pool".
The food drive provides cereal, oatmeal, pancake mix & syrup, pop tarts, cereal bars, snack bars, hamburger, tuna helper, chicken helper, snacks (i.e. Little Debbie, Hostess), ramen noodles, crackers, peanut butter & jelly, non-dairy milk, cake mix & frosting, canned fruit, flour, sugar (2 lb), condiments, and dried fruit.
Woodbridge residents also provided 5 Loaves with personnel hygiene items, cleaning supplies, toothbrushes & toothpaste, toilet paper, shampoo, deodorant; hand soap, laundry soap, paper towels, cleaning supplies, and diapers.
The first annual Woodbridge Halloween Decorating Contest judging was Friday, October 29, 2021.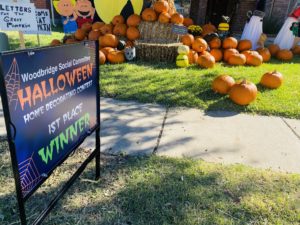 The Winners:
1st place: The Great Pumpkin patch at 2023 Highland Drive
2nd place: Halloween Dinos and the biggest spider at 4304 Oak Bluff
3rd place: Tons of spiders at 7119 Country Club
2 Honorable mentions:

12 ft skeleton at Spivey Manor 5922 Holly Crest
Halloween light show at 4310 Oak Bluff
Super super close to honorable mention was 
The Spider on the roof at Summit Lane
Awesome pirate ship at 6121 Field Crest
All the blowups and grave yard at 3619 Ridge Glen
The throwing up skeleton at 328 Highland Meadows
A spooky display at 7520 Meadow Run
Thank you everyone for all the great decor!!! 
We'll get more pictures to share this year.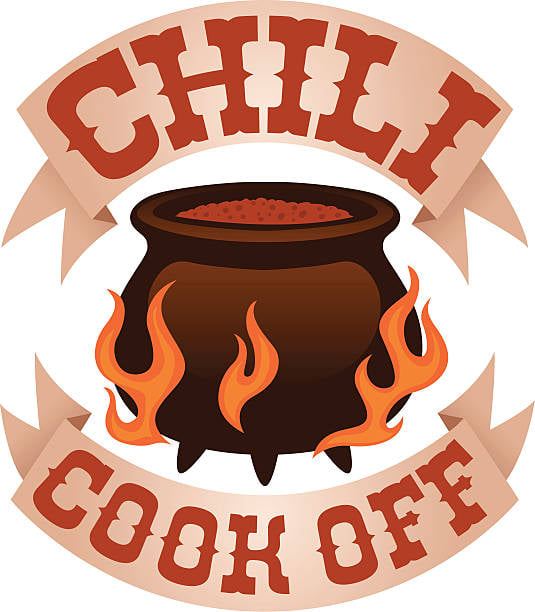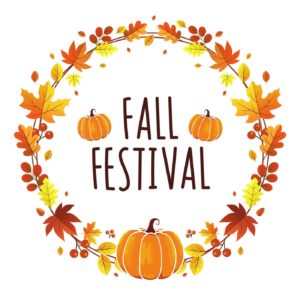 The Woodbridge Family Fall Fest and Chili Cookoff was Saturday, November 13th from 2 pm – 5 pm at the Woodcreek pool. Several neighborhood vendors set up shop in the parking lot, there was a bounce house, yard games, face painting, and a chili cookoff that was judged by Sachse & Wylie city officials.
This years chili cookoff winners were Kailash  Hingorani and Rich Linn. These guys seem to be swapping places for first and second place year after year… maybe a dark horse can show up and take the top spot this year!
The Woodbridge Annual Holiday Lights judging was Friday, December 17th and the winners from each neighborhood received a 50 gift card, a souvenir yard sign, and a temporary sign posted in their yard through the first week of January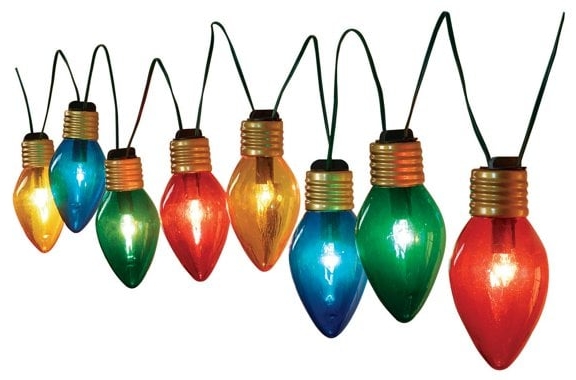 Here are your 2021 holiday lights winners:
Crests North – 5922 Holly Crest Lane

Crests South – 5720 Meadowcrest Lane

Lakes – 6604 Lake Meadow

Courts – 6311 Creek Bluff Court

Hills – 6124 Hillside Lane

Meadows West – 7520 Meadow Run

Vistas – 5719 Vista Park Lane

Meadows East – 7521 Harvest Bend

Glens East – 4310 Oak Bluff Lane

Glens West – 3426 Glen Haven

Parks – 340 Hogue Lane

Fairways – 2106 Fairway Winds

Highlands – 307 Highland Creek Drive

Summits – 7411 Summit View Lane

Estates – 5507 Bradford Estates Court

Glades – 3303 Stillwater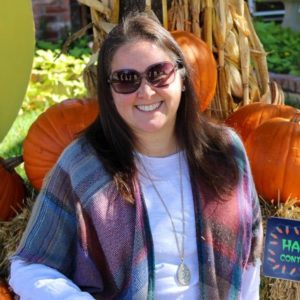 In 2021, DeAnne Lewis was a one person social committee. She planned and provided all of these events and activities for the Woodbridge community pretty much on her own. 
DeAnne is one of the hardest working residents in Woodbridge. When you see her… please let her know how much you appreciate all of the hard work and dedication that she provides to our community!
Let me be the first… "DeAnne, THANK YOU for making Woodbridge such a fun place to live!"
This year, she has reconstituted the social committee and has recruited help with the planning and execution of events for our community. If you are interested in helping her, she is asking that members of the social committee take on the planning and execution of one event.
If someone is willing to take on the task of organizing a Walking Trail Clean-Up Day please contact DeAnne and let her know. If several of our homeowners are organized to clean up the trash on our trails as a group project… we can have a great time together… get to know some neighbors… and have a beautiful trail system that can be enjoyed by all.
In 2021, the Woodbridge Board of Directors took on the task of researching and vetting management companies to replace our previous management company. The list was narrowed down to six management companies that were interviewed and First Service Residential (FSR) was chosen to manage the Woodbridge HOA beginning on September 1, 2021. 
Shonna Brown was named as the General Manager for the Woodbridge HOA and the Board has truly been blessed to have her on our management team!
Two primary considerations when choosing the new management company was their communication and customer service for homeowners.
So far, we have been very pleased on both fronts with FSR.
From a cost perspective, we are currently saving $14,000/month over the previous management company contract and Shonna is doing an excellent job with vendor management. She has bolstered the competitive bid process among vendors. Some new vendors have been brought on board, some old vendors have been retained, and all vendor contracts are being review for their scope of work.
Pool Parking Lots
All of the pool parking lots have been restriped and all of the handicapped parking spaces have been repainted.
Brick Wall Repairs
The Woodbridge HOA has approximately 8 miles of brick walls to maintain and repair. This maintenance cost is one of our larger budget items. A continual repair item is the soldier courses of brick at the bottom of the perimeter walls. We currently have a contractor going throughout Woodbridge to provide a mapping of the wall sections by panel. That map is being used to track repairs and make determinations about when it makes more sense to repair or replace a particular panel or column.
Golf Course Trail and Sidewalk Repair
There has been an ongoing discussion about the broken concrete trail caused by the pond erosion near the eighth hole of the golf course. We had difficulty determining who actually owned that section of the trail and who was responsible for making that repair.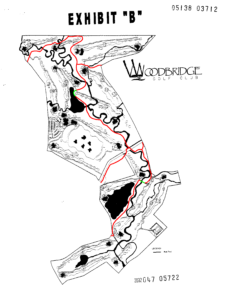 We were able to go back to the original developer and discover that the golf course owns the land, the trail, and the pond that caused the erosion. However, while the Woodbridge board of directors was still under the control of the developer, the HOA entered into an agreement with the golf course that the Woodbridge HOA would "maintain, repair, and replace" the trail system within the golf course property to include "paved walkways, all landscaping, fencing, signs, bridges, and other improvements installed on behalf of the association and located within five feet (5′) from the outer surface of the paved trail." In exchange for this maintenance agreement, the HOA has rights to "access, ingress, and egress over all bridges, pathways, and trails, lying within the golf course property which are part of the trail system described on exhibit "B"." (The areas marked in red are HOA maintenance and the areas marked in green are shared maintenance.)
New Pool Furniture
We are currently getting quotes for new pool furniture. Most of our tables at the pools have acrylic table tops and we are getting quotes to have them replaced with metal table tops. The acrylic table tops are easily broken and the metal table tops should be much more durable.
New Shade Structures at the Creek Crossing Pool
The pergola structures at the Creek Crossing Pool were unsafe and were removed near the end of the pool season last year. The Creek Crossing Pool has also experienced some settling  that changed the water level at the skimmers. An engineering study was conducted to determine if the pool could be fixed or if it needed to be replaced. The engineers determined that the pool had settled as much as it was likely to settle. The skimmer's have been recut to function with the pool as it currently is and no pool replacement is going to be needed in the immediate future.
Until the determination about the pool itself was made, it didn't make sense to replace the shade structures if they were just going to be torn down to repair/replace the pool.
Currently, we are working with some engineering firms to determine what type of shade structure would best accent the pool and the surrounding areas. 
SmartWebs ARC Transition

SmartWebs is a software system for making and tracking modification requests to the exterior of your home. Currently, modification requests are sent to the management company. Once the complete modification request is received, it is sent to one of the homeowner review committees. That committee reviews the application and approved/denies the application and sends it back to the management company. The management company then contacts the homeowner and communicates the approval/denial.
SmartWebs automates much of the communications in the system. Several items that are being replaced "like-for-like" can receive automatic approval. For instance, if you are replacing a fence with an identical new fence… or a weatherwood roof with a weatherwood roof… the system can make those approvals saving the homeowners the time it would take for a human review.
Other more complicated modification applications, such as a pool with an outdoor kitchen, will still go through the human review process but the communications will be automated and should decrease the turn-around time for approvals.
The addition of SmartWebs will come at a nominal cost to homeowners. While like-for-like approvals will not have a fee associated with them, other applications will have a $25 application fee. This fee will be based on the entire scope of the project and not on the individual pieces of the project.
If you are planning on pouring a concrete patio extension, building a patio cover over that concrete patio, and installing an outdoor kitchen… all three projects should be applied for on one modification request with a fee of $25. If each of those modifications are applied for separately, they will each have a  separate $25 application fee assessed.
There has been a lot of discussion in the last several board meetings about this additional fee. The feedback from the homeowners in attendance at the meetings is that it is a nominal fee and well worth the improved transparency of the modifications approval process.
Leah Barber is the Woodbridge HOA Treasurer and provided a review of the 2021 finances of the Woodbridge HOA.
The Woodbridge HOA financial information is available on the residents portal… If you have not registered on the residents portal you can Click Here To Register and find all of the information that you are looking for… If you don't find wat you are looking for, please ask…
Leah highlighted the Reserve Fund of $1,093,324 and noted that those are kept for unexpected expenses. She also noted that the board budgets to add funds to the reserves in each year's budget.
She also highlighted the following expenses in the budget:
Landscape and Irrigation 36%
Utilities (Water, Electric, & Phone) 19%
Pool Maintenance 18%
 General and Admin. 14%
Insurance and Taxes 4%
As stated before, there are scope of work issues in the contracts that are being addressed to decrease some of those expenses through vendor management.
One example of vendor management was shopping for pool vendors… after all of the competitive bids came in and adjustments were made for the scope of work in their bids… the current pool vendor came in $47,417/yr less expensive than the next closest bidder and $75,497/yr less expensive than the highest bidder. While we have had some service conversations with the current pool vendor, they haven't been anything that would cause us to want to increase the pool budget by $47,000/yr.
Building a New Clubhouse for the Woodbridge HOA
Joe Picard, neighborhood Representative for the Hills, noted that the HOA does not have a place on the property to conduct meetings and made a motion to create a committee to explore building a clubhouse for the use of the Woodbridge HOA and the Woodbridge HOA homeowners. It was noted that the HOA already owns a vacant lot at Woodcreek Way & Canyon Crest adjacent to the Woodcreek pool.
The board agreed to create a committee to explore the options with potential uses of board meetings, homeowner reservations, storage for the social committee, and an office for onsite property management.
Pool Rules Revision
Jack Hawkins proposed revising the pool rules to include:
No Profanity
Everyone under 16 years of age must be accompanied by an adult (18 years or older).
No lewd or lustful behavior
No loud music. (If you're asked to turn the music down, it's too loud.)
Hosts are responsible for the actions and behaviors of their guests.
Failure to comply with the rules may cause the loss of pool usage.
A motion was made to amend the pool rules. the motion was voted on and passed.
Woodbridge HOA Welcome Packets
A discussion was had about how new homeowners are welcomed to the community. First Service Residential provides a welcome packet to new homeowners through the title company that closes their transaction. However, it seems that many homeowners do not know who the management company is, what the CC&R's are, or even how to obtain a pool card to access the pools. More discussion will be needed to more effectively communicate with new homeowners.
Floor opened with no discussion items.
Board of Directors Elections
Electing Two Members to the Board of Directors
The Woodbridge Board of Directors consists of 5 Woodbridge homeowners. 
The directors are elected, by the vote of individual homeowners or by proxy through the Neighborhood Representatives for each neighborhood, each neighborhood representative represents approximately 100 homes. Each of the directors is elected to a three year term and the terms are staggered so that the entire board does not turn over in any one year. 
Board elections are conducted at the annual meeting. This year, the terms for Scott Ohman and Leah Barber concluded and were opened to any homeowners who wanted to apply to serve as a director for the Woodbridge HOA. 
The annual meeting notice was emailed to all homeowners that have an email address registered with First Service Residential. The notice was also mailed by USPS to every homeowner in Woodbridge. The electronic copy and the hard copy both had a directed proxy to cast your vote for the Board of Directors election and included candidate profiles for each of the four homeowners who were running for a position on the board.
Candidate profiles were included for:
Leah Barber

Scott Ohman

Sherry Petrillo and

Misty Salinas
Most votes were cast electronically by proxy through the neighborhood representatives.
 The voting was concluded and Scott Ohman and Leah Barber were re-elected for another three-year term.
In executive session, after the annual meeting, the board assigned roles to each of the directors. With the re-election of Scott Ohman & Leah Barber, all of the roles remained the same.
Scott Oman – President

Scott Johnson – Vice President

Jack Hawkins – Secretary

Leah Barber – Treasurer

Swapan Shah – Director
Questions or Comments
If you ever have any questions, please feel free to contact any member of the board of directors or the Association Manager Shonna Brown.
Some important numbers you may want to remember are:
24/7 Customer Care Center – 877-378-2388
First Service Residential – 214-871-9700
Woodbridge Homes for Sale
Pre-owned homes in Woodbridge sell very quickly and are only Active on the market for a couple of days. 
Woodbridge does have two new construction home builders Gallery Custom Homes and Megatel Homes.
Gallery Custom Homes is offering 4 to 6 beds, 2 to 4 baths, and 2,027 to 4,313 square ft. homes with base prices from $649,950 to $728,950.
Megatel Homes is offering homes 3 to 4 beds, 2 to 3 1/2 baths, and 2,028 to 3,366 square foot homes with base prices from $609,000 to $759,000.
Woodbridge Homes for Sale East of Hwy 78
Woodbridge Homes for Sale West of Hwy 78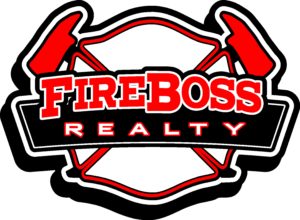 FireBoss Realty is a real estate team operated by Texas Realtors Scott and Amie Johnson under the brokerage of Keller Williams Central/75. Each Keller Williams office is independently owned and operated.