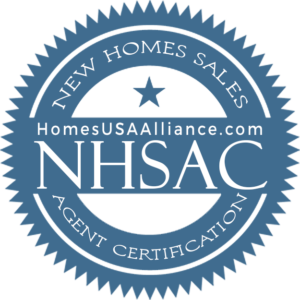 Not all builders put their homes in the Multiple Listing Service (MLS). Use the search widget below to find the NEW CONSTRUCTION HOME that you have been dreaming about in the exact location where you want to live!
Just type the CITY, ZIP CODE, or COMMUNITY NAME into the search box and then you can filter the results by price, number of bedrooms, number of bathrooms, and number of square feet.
FireBoss Realty Agents are certified by HomesUSAAlliance as New Home Sales Agents (NHSAC) and have received training to understand new construction building processes and to negotiate effectively with new home builders.