Woodbridge is a PGA Master Planned Golf Course community secluded in the northeast corner of the Dallas/Fort Worth Metroplex. Comprised of multiple neighborhoods populated with a variety of well-designed homes. Woodbridge offers a level of amenities that exceed most other communities in this price range. An 18-hole golf course that is open to the public, creeks, lakes, wooded trails, parks, swimming pools and a spray park for little kids.
Woodbridge is a multi-jurisdictional community that is located in two counties, two cities, and two school districts. Residents of Woodbridge reside in Collin County or in Dallas County, live in the City of Sachse or in the City of Wylie, and attend schools in the Wylie ISD or the Garland ISD.
The homes in Woodbridge are built by many of North Texas' most respected builders and are scattered throughout the community to offer families a true sense of luxury living.
Woodbridge offers a lifestyle you'll find easy to live with.
Scott Johnson served as a Neighborhood Representative for the Meadows neighborhood in Woodbridge for 6 years. Scott has also served on the Woodbridge HOA Board of Directors for more than a decade and is currently serving as the Vice President of the Woodbridge HOA  Board of Directors. 
If you have questions about anything Woodbridge HOA or about buying or selling a Woodbridge home, contact Scott Johnson, your Woodbridge Neighborhood Expert!
The Neighborhoods Of Woodbridge
Zoom in and click on individual homes to see which 
Woodbridge Neighborhood they reside in.
Fall 2023 Woodbridge Community-Wide Garage Sale
The Fall 2023 Community-Wide Garage Sale will be held the weekend of September 29th – October 1st.
If this weekend is rained out, the backup weekend will be October 6th – 8th.
(Check back here for updates)
There are typically around 150+ garage sales in Woodbridge this weekend.
Individual homes hosting garage sales are marked on the map by this icon…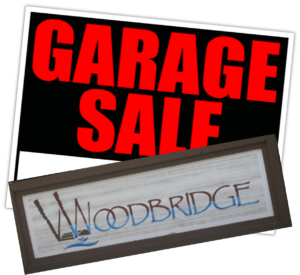 Clicking on the individual icons will give you the address of that garage sale, the hours of operation, and the types of items that they will have for sale.
If you live in the Woodbridge HOA, here are a few social media pages that may interest you:
Residents of Woodbridge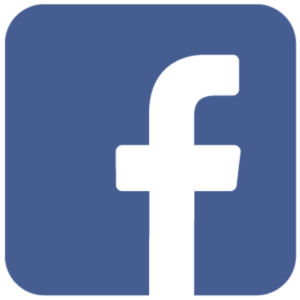 – This is the primary Facebook social media page for information about the Woodbridge HOA and all of its events. This page is limited to residents of Woodbridge only.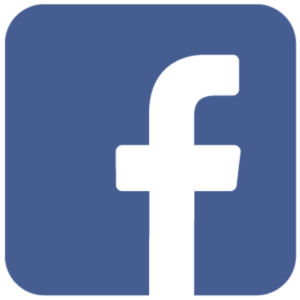 Woodbridge West Residents – This Facebook page has information that relates to Woodbridge West. Woodbridge West is everything in Sachse that is on the west side of Hwy 78.
Woodbridge West
– This Nextdoor.com site has information that relates to Woodbridge West. Woodbridge West is everything in Sachse that is on the west side of Hwy 78.
Woodbridge Homes for Sale
Pre-owned homes in Woodbridge sell very quickly and are only Active on the market for a couple of days. 
Woodbridge does have two new construction home builders Gallery Custom Homes and Megatel Homes.
Gallery Custom Homes is offering 4 to 6 beds, 2 to 4 baths, and 2,027 to 4,313 square ft. homes with base prices from $649,950 to $728,950.
Megatel Homes is offering homes 3 to 4 beds, 2 to 3 1/2 baths, and 2,028 to 3,366 square foot homes with base prices from $609,000 to $759,000.
Woodbridge Homes for Sale East of Hwy 78
Woodbridge Homes for Sale West of Hwy 78
Woodbridge HOA Property Management
The Woodbridge HOA is professionally managed by the largest property management company in North America – First Service Residential. First Service Residential partners with more than 8,500 communities across the United States and Canada. Their extensive experience, resources, and local expertise have been a welcome addition to the management of the Woodbridge HOA.
Residents have access to the First Service Residential Residents Portal which provides the ability to view the calendar of community events, request approval for architectural modifications, view the Woodbridge HOA governing documents, or pay their annual HOA assessment.
Woodbridge residents also have access to the the experience and expertise of the Woodbridge Association Manager, Shonna Brown. Shonna has been a joy  for the Board of Directors to work with and is very responsive to all Woodbridge homeowner communications.
Woodbridge Homeowners Association
14954 N Dallas Pkwy. Suite 600
Dallas, TX 75254
Woodbridge Homeowners Association – 877-378-2388
First Service Residential – 214-817-9700

As you can see, there are several open Neighborhood Rep positions available. As we move into Homeowner Control of the HOA, we need you to volunteer a small portion of your time to help govern and administer the processes of the association.
You must be and owner and resident of a lot in the neighborhood that you are nominated to serve and must be in good standing with the association.
Owners who are interested can self-nominate, be nominated by the Board of Directors, or be nominated from the floor at the electing meeting on March 23, 2023.
Read More »
The 911 For All Your Real Estate Needs
CALL or TEXT 469-269-0911