Are you thinking about selling your home? Now may be the time to move-up or down-size depending on your real estate goals. Either way, if you're thinking about selling your home… you need to know about the "Rate Lockout Effect."
Leading real estate economists are predicting that homeowners who bought homes, or refinanced their mortgages, in recent years with rates of 3.5% to 4% may not be willing to sell their homes in the coming years. Rates for 30-year fixed-rate mortgages, currently at 4.2%, are expected to rise to the 5% mark by next year.
When the mortgage rates increase to 5%, Stan Humphries – Chief Economist for Zillow predicts a 5% decrease in existing home sales from the current levels. If the rates rise to 6% he predicts a 15% decrease in home sales.
Mark Fleming, Chief Economist for CoreLogic said, "We've locked all of these people into these low rates, mostly in 30-year fixed mortgages." "There's a huge disincentive… to sell at any point in the future. My expectation is that housing turnover rates will be down significantly in the future due to this rate lockout effect." If you like to know all of the numbers the economists use to make these predictions here is what Mark Fleming had to say on June 12, 2014.
For more information about how low interest rates act as a barrier to household mobility in an environment of rising interest rates check out The Impact of Lock-in Effects on Housing Turnover by the Institute for Housing Studies at DePaul University.
We may currently be in the best market to maximize the equity in your existing home while still securing historically low mortgage rates on your new home. FireBoss Realty will provide a FREE Comparative Market Analysis (CMA) to help you determine the market value of your existing home.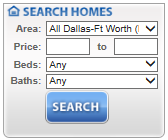 NortheastDFWHomes.com, our property search web site, will also give you the up-to-date status of every property listed on the Multiple Listing Service (MLS) in the DFW Metroplex. Registering on the site enables you to save properties that you are interested in and allows you to set up listing alerts that will notify you when a property that meets your criteria comes on the market. We are currently in a Seller's Market and great properties that are priced right are selling in the first couple of days. Having a listing alert allows you to know about the property before most of your competition.
If you prefer to search for available properties on your mobile device, the Keller Williams/FireBoss Realty FREE Mobile Real Estate Search App is for you!!!
In a Real Estate Market This HOT… You Need A Firefighter By Your Side!!!

Let us know how we can help you reach your real estate goals!!!

Connect with FireBoss Realty on Social Media

FireBoss Realty would love to help you if you are looking for Homes for sale in Wylie, Homes for sale in Sachse, Homes for sale in Murphy, Homes for sale in Lucas, Homes for sale in Allen, Homes for sale in McKinney, Homes for sale in Plano, Homes for sale in Rowlett or Homes for sale in Collin County.