Only on the Market for

3 Days

!!!
1004 Chelsea Lane Forney, TX in Beautiful Windmill Farms is Listed for $124,999.
When the distractions of daily life deplete your energy – slow down – don't eliminate the thing you need the most; quiet, reflective time. Time to dream, time to think. Enjoy the serenity and beauty of nature that Windmill Farms in Forney, Texas offers. This community is defined less by boundaries on a map than by the sense of shared values that its people hold dear. Known for their nationally recognized schools, attractive housing prices, and down-to-earth people… those who call Forney home are independent, friendly, caring and quick to rally around one of their own in need. Once you are a Windmill Farms resident you can even stay connected with nearly 1000 of your neighbors by joining the Windmill Farms Facebook Page.
This beautiful Windmill Farms home is located close to Highway 80 and is only minutes from restaurants, shopping and entertainment.
When describing what attracted them to this home the seller stated, "When we bought our home we were drawn to the split bedrooms, the open living room and kitchen, and the separate formal dining room. We love the vaulted ceilings in the main living area and master bedroom, as well as, the walk in closets and the separate bath and shower in the master bathroom."
When asked what they loved about living in Forney the seller stated, "We love living in Forney because it's far enough away from the busy city but is still close to lots of restaurants, antique stores, parks and activities we can do with our girls. I love all of the new restaurants we are getting. We love going to the Tokyo Harbor Sushi and Hibachi Grill and our girls love watching the hibachi chefs put on their show while they are cooking our food! We also love that we have great food from Applebee's, Chili's, Rio Lerma and Christina's all less than 10 minutes away.
We definitely love the new Kroger being five minutes away and all the fresh produce they offer as well as clothing, shoes, and patio/dining furniture. Its really brightened our grocery shopping experience. We also love that Walmart and Lowes are conveniently close by in the same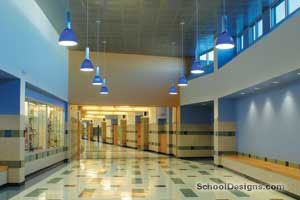 parking lot so if we need something for the house we can run down the street and get it without problem. It has also been great having a movie theater so close us as well, we love going to the movies and have always liked going to the Starplex Cinema.
Our oldest daughter attends Smith Elementary and we really love that the teachers stay in touch with parents with emails and weekly newsletters. We loved knowing what our daughter was learning about and how she was progressing throughout the year. We appreciated how they welcomed parents to come visit the classes for holiday parties and lunches or volunteering to help with the kids any time.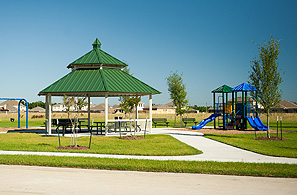 Windmill Farms is definitely great for families and hosts family activities such as movie nights at the pool, Easter Egg Hunts, and has great jogging trails and playgrounds our girls love to go to. One of the things we have loved about living in Windmill Farms has been the ability to rely on our neighbors to help us if we need something.
Our girls love the Forney community park and the splash pad that is open during the summer. Forney has family oriented activities several times a year for us to go to with our friends and family. We also love to go to the different parks and enjoy having lots of options for family activities without having to leave the area.
This area is wonderful because of the small town feel it has as well as the continued expansion of retail and restaurants. With the development of Gateway – A 2,000 Acre master-planned development, the retail, restaurant, and entertainment options will continue to add value.
Use a QR Scanner app on your mobile device to download our contact information or to download our FREE Mobile Property Search APP (Apple & Android). The GPS enabled app is directly connected to the DFW Multiple Listing Service (MLS) so you will always have the most up-to-date information about property price and availability in the palm of your hand. Click Here for a short video demonstration of how you can supercharge your home search by finding Nearby Homes andSaving Properties you like. You can also use our property search website NortheastDFWHomes.com to set Listing Alerts that will notify you as soon as a property that meets the criteria you set comes on the market. In this fast moving seller's market, knowing about a property as soon as it is available gives our clients a very powerful edge!!!
Connect with FireBoss Realty on Social Media
FireBoss Realty would love to help you if you are looking for Homes for sale in Wylie, Homes for sale in Sachse, Homes for sale in Murphy, Homes for sale in Lucas, Homes for sale in Allen, Homes for sale in McKinney, Homes for sale in Plano or Homes for sale in Collin County.
FireBoss Realty is a real estate team operated by Realtors Scott & Amie Johnson under the brokerage of Keller Williams ~ Central/75.

Each Keller Williams office is independently owned and operated.