With so many people choosing to design their lifestyles around luxury, comfort, and recreation, there's always something exciting or entertaining to do nearby. Here are just a few of the things you can do in North Irving, Texas.
There is a multitude of golf courses, country clubs, and golf course homes in Las Colinas to satisfy the golf enthusiasts. Check out the TPC Four Seasons Las Colinas, Cottonwood Valley Golf Course, Las Colinas Country Club, and Hackberry Creek Country Club, among others.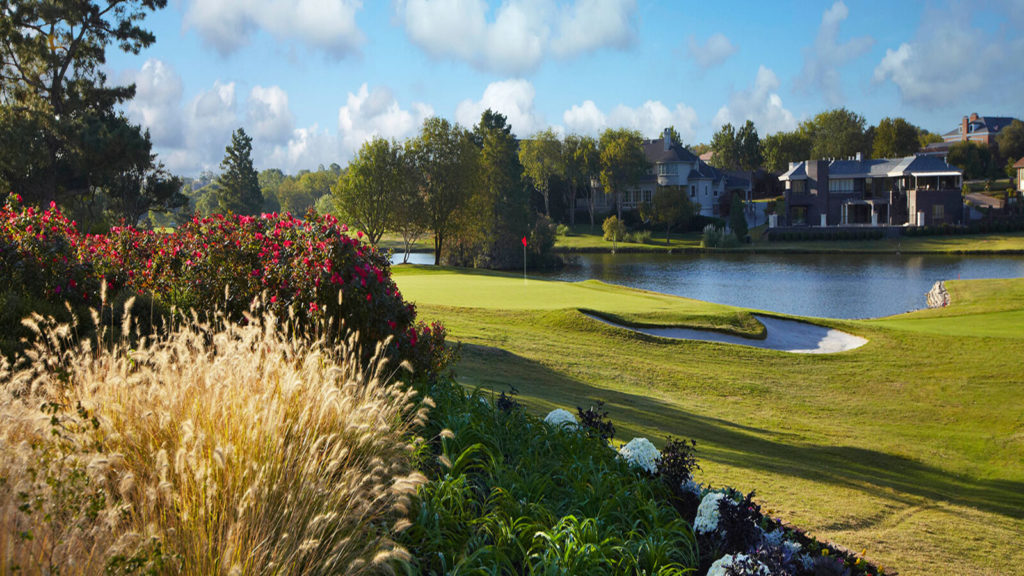 For a day of entertaining your inner fashionista and shopaholic, there are plenty of places for you to find your next perfect fit – whether clothes for you or some form of home decor.
Start your journey at North Park Center, visit the Galleria, stop in at the Neiman Marcus Flagship Store, or explore the Fort Worth Stockyards, a historic district filled with restaurants.
There are several restaurants in the area that have earned four and five-star ratings from Google, including Pacific Table – Las Colinas, the Cork & Pig Tavern, The Ranch at Las Colinas, Yard House, Fish City Grill, Whiskey Cake Las Colinas, Via Real Restaurant, and more.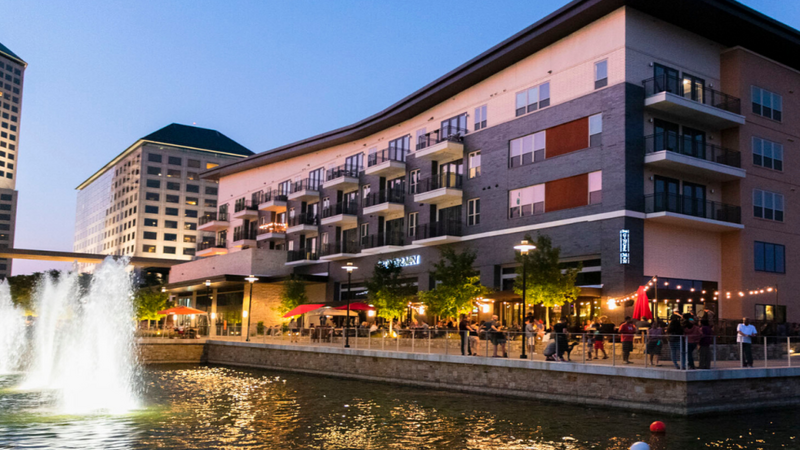 The Las Colinas Urban Center
Las Colinas Urban Center spans 12,000 acres with residential pockets juxtaposed with more than 50 small lakes, jogging trails, parks (public and private!), museums, country clubs, shops, restaurants, and more, as well as campuses of Northlake College, the University of Dallas, and the Las Colinas Medical Center. 
There are also more than 6.3 million square feet of office buildings. 
The Las Colinas Urban Center is also home to the DART Orange Line train service, as well as other pertinent stations, making the Las Colinas Urban Center one of the largest transit-oriented developments in the country. 
Each month, the Chamber of Commerce gathers for 5-Star business mixers.
The Mustangs of Las Colinas
Artist Robert Glen invested eight years in conceptualizing and creating the world's largest equestrian sculpture: nine horses galloping across a prairie stream made of granite.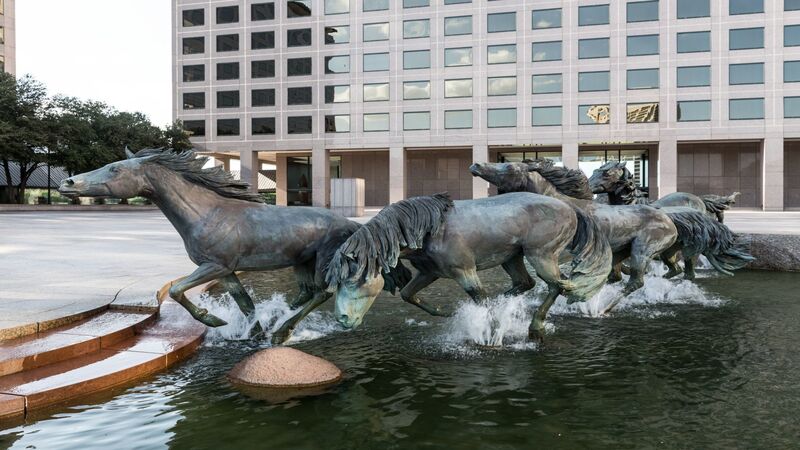 The brilliant work of art, which continues to draw in tourists and guests, was installed in 1984 as Williams Square Plaza's centerpiece in the Las Colinas Urban Center.
The Mustangs of Las Colinas is only one of the many park attractions that provide community gatherings, concerts, and festivals.
The Toyota Music Factory in North Irving, Texas
The Toyota Music Factory located near the Las Colinas Urban Center is now open and holding events regularly. Many people in North Irving choose to rent spaces for private events such as weddings- it's definitely one of those places that you'll want to check out before it gets crowded.
The venue holds an array of exciting concerts and shows but also offers classes and programs, such as goat yoga, camp gladiator, poses on the plaza, and a pound fit class, among others.
The Irving Convention Center provides a venue for conferences and expos, as well as high school and college graduations and weddings.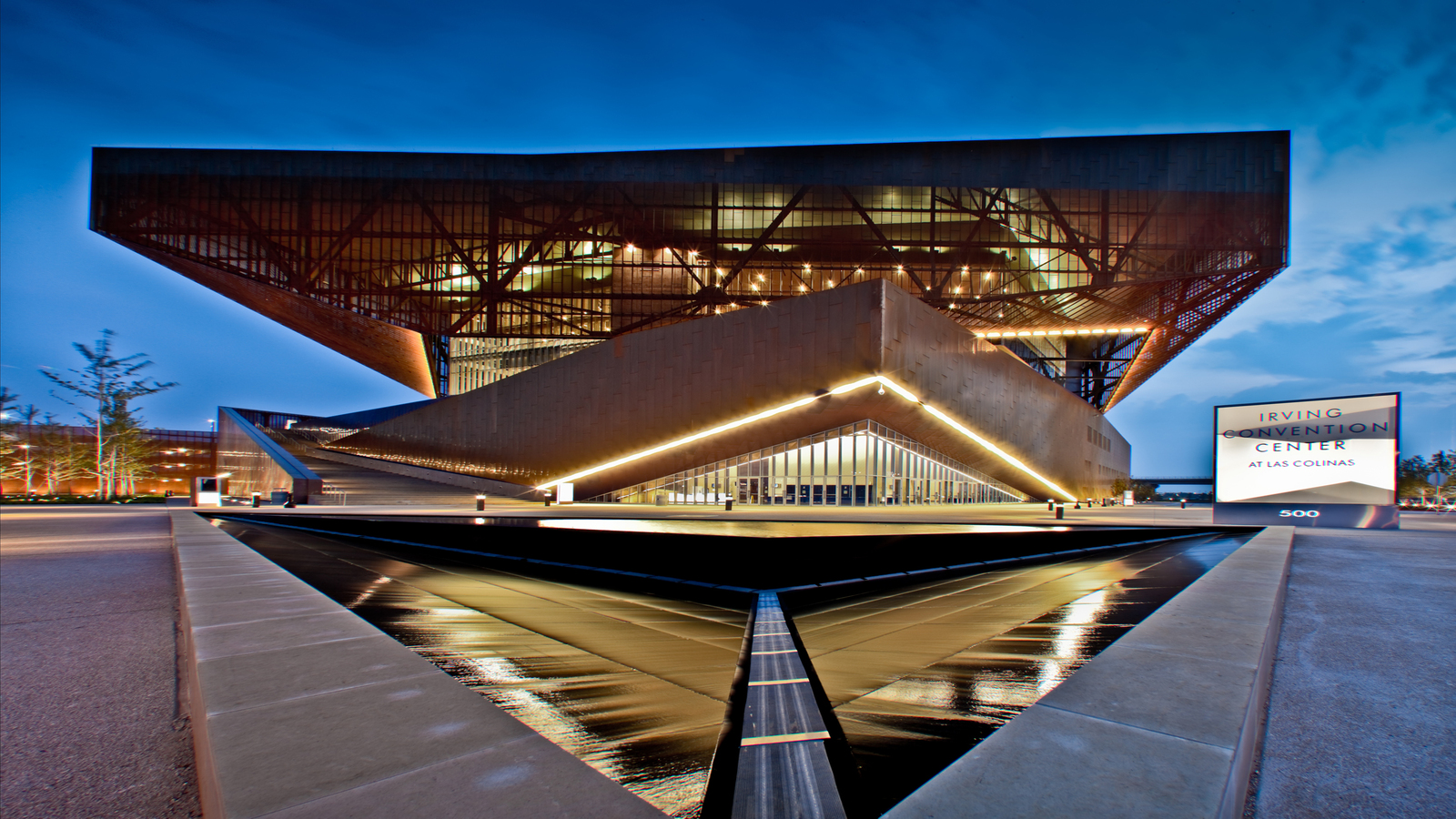 The convention center hosts numerous activities throughout the year, including sports tournaments, fairs and festivals, banquets, rodeos, conferences, and concerts across more than 275,000 square feet of LEED Silver-certified event space.
The venue also features a cafe, several outdoor terraces, a small ballroom, and 20 breakout rooms with an average of 1,000 square feet each, as well as a 20,000 square foot grand ballroom and more.
The Omni Las Colinas Hotel and Resort
The Omni Las Colinas Hotel and Resort often hosts many conventions, events, seminars, weddings, and high-profile guests. The resort is also conveniently located near the Irving Convention Center and within walking distance of restaurants and shops.
The Omni Las Colinas also offers several dining options, including LRH Restaurant and Bar, OTC "Over the Counter" food options, the Lakehouse Waterfront Lounge, and Flossies.
For in-house pampering, check out the spa and fitness center. Get in a great workout using state-of-the-art equipment, and then tone it down with a relaxing massage.
Whether you're looking for a vacation or a staycation, Texican Court Hotel is ready to greet you with the utmost hospitality.
Once your valet parks your car, you can tuck away your valuables in the in-room safe, enjoy the circular swimming pool, enjoy room service, and listen to live music.
And for even better news, Texican Court Hotel is a pet-friendly environment that includes pet amenities. This venue offers food by way of the Two Mules Cantina Restaurant.
When you're ready to add a bit of fun or romance to your experiences in Irving, then get in touch with Gondola Adventures for a variety of cruise options, including a classic cruise, dessert cruise, lunch cruise, casual pizza, a breakfast cruise, Italian dinner cruise, and an exquisite dinner cruise – your choice, or make it a challenge to enjoy each of the options separately.
Irving is a great place to live, not only for its prosperous lifestyles and luxury living but also for its wide array of things to do, no matter your age or background. 
Whether you're looking for an upscale hotel with gondola rides, the Toyota Music Factory, which features concerts from world-class artists all year round, or just want to explore the lush scenery that surrounds the city's many parks and golf courses, there are plenty of options here in Irving.
Talk with your professional real estate agent today about how they can help you find a home where you'll love spending time after work each day!
The 911 For All Your Real Estate Needs
CALL or TEXT 469-269-0911