Your Help Is Needed NOW!!!
Starting tomorrow the National Christian Forensics and Communication Association is holding their
2014 Region IV Invitational Speech and Debate Tournament
at
First Baptist Church Wylie
100 N 1st St.
Wylie, TX 75098
The event starts at 7:15 am Thursday May 1st and runs through the evening on Saturday May 3rd.
As we enter into this political season we hear the candidates making speeches and promises and we wonder where our city, state and country are headed. We wonder what we will be leaving behind for our kids to deal with and who will step up to the plate to deal with these issues in the future. THIS WEEKEND you have the opportunity to meet those people and to help mold them into the leaders that are needed for such a time as this. You have the opportunity to serve some outstanding young people and to learn how they think while you help them improve their abilities in evidence-based civil discourse supported by critical thinking, careful listening, and thorough research.
What can you do to serve these young people?
Volunteer your time to judge one or more rounds of the tournament!!!
Judging a round is:
A 3 hour time commitment
Includes an orientation
Includes complimentary meal, snacks and beverages
Time is chosen by you based on available time slots (Click Here for Availability)
Volunteer for one block or for several blocks by CLICKING HERE.
As the time this blog was published spaces were available for

199 Additional Judges

for this event.
What better use of your time than to invest it into the future leaders of the State of Texas… You'll be amazed, impressed and encouraged…
You'll be serving these young people but you will also be blessed in return.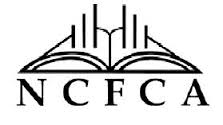 For more information about the NCFCA CLICK HERE.
Connect with FireBoss Realty on Social Media
FireBoss Realty would love to help you if you are looking for Homes for sale in Wylie, Homes for sale in Sachse, Homes for sale in Murphy, Homes for sale in Lucas, Homes for sale in Allen, Homes for sale in McKinney, Homes for sale in Plano or Homes for sale in Collin County.