In real estate terms, ABSORPTION RATE is the pace at which properties are sold in a given geographical area.  For example, there are currently 44 single family homes for sale in Murphy, TX. During September (the most recent month of closed data) 27 single family homes closed in Murphy, TX.
If you take the current inventory of 44 homes and divide that by the last month's closed sales (44/27), you get 1.63 months. That means if the current inventory of homes stayed the same and the rate of homes closing stayed the same, it would take 1.63 months to completely exhaust the inventory of available homes for sale in Murphy, TX.
Seller's Market – Buyer's Market – Balanced Market
When determining what type of housing market currently exists, you'll need to think back to your high school economics class when the teacher was talking about supply and demand. If supply is high and demand is low… prices decrease. If supply is low and demand is high… prices increase.
A SELLER'S MARKET offers buyers a 0 to 4 month inventory of homes. This market condition benefits the seller because when the supply of homes is low and the demand is high, Sales Prices will typically increase and Days on Market (DOM) will typically decrease because buyers are forced to compete more aggressively for the limited number of homes.

When the housing market turns and is classified as a BUYER'S MARKET, the supply of available homes for sale is out pacing the demand by buyers. The increased inventory of homes for sale leads to longer Days on Market (DOM), fewer and often lower-priced offers and price reductions as the sellers aggressively compete for the limited number of buyers in the housing market. A Buyer's Market is typically indicated by an inventory of homes for sale greater than 7 months.
A BALANCED MARKET is typically considered 5 to 6 month inventory of homes for sale. In a Balanced Market neither the buyer, nor the seller, is seen to hold an economic advantage.
WHAT DOES ALL OF THAT MEAN?
The different Sellers Markets – Buyers Markets – Balanced Markets are clearly named to indicate who has the economic advantage in the current housing market. With 1.63 months' supply of homes for sale in Murphy, TX, homeowners in Murphy are currently experiencing a very strong Seller's Market overall. The supply of homes is not keeping up with the demand and this economic condition provides a good opportunity for homeowners who are ready to place their homes on the market. In a strong seller's market, a home that is priced competitively with other comparable homes in the area will typically sell rather quickly.
However, in the $450,000+ price ranges of homes for sale in Murphy, TX conditions are edging much closer to a Balanced Market as the inventory of homes for sale currently stands at  4.0 months. At these price points, fewer buyers are competing for the available inventory and this lack of competition eases the pressure on the demand for inventory supply. While these $450,000+ homes are still in a Seller's Market, the conditions are not as strong as they are for their $250,000 counterparts. Homes for sale in the upper price ranges can typically expect fewer offers and longer Days on Market (DOM) because of the smaller supply of buyers capable of purchasing these homes.
In a strong seller's market properly priced homes that are placed on the Multiple Listing Service (MLS) tend to sell quickly. In a balanced market or a buyer's market using a Realtor® that properly prices the property and aggressively markets it using multiple channels will provide the seller an advantage over comparable properties that are simply posted on the MLS.
IF YOU ARE THINKING ABOUT LISTING YOUR PROPERTYFOR SALE…CALL OR TEXT FIREBOSS REALTY AT 469-269-0911.
WE ARE HIGH ON RELATIONSHIP, LOW ON PRESSURE AND WOULD LOVE TO ANSWER ANY QUESTIONS YOU MAY HAVE.
IF YOU WOULD LIKE FIREBOSS REALTY TO PROVIDE A CURRENT MARKET ANALYSIS OF THE VALUE OF YOUR PROPERTY AT NO COST OR OBLIGATION… CALL OR TEXT FIREBOSS REALTY AT 469-269-0911.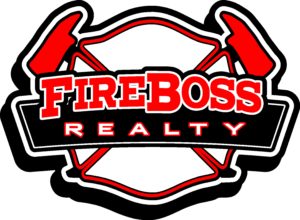 FireBoss Realty is a real estate team operated by Texas Realtors Scott and Amie Johnson under the brokerage of Keller Williams Central/75. Each Keller Williams office is independently owned and operated.