Scott and Amie Johnson with FireBoss Realty are amazing realtors.
Scott and Amie Johnson with FireBoss Realty are amazing realtors. If you're planning to sell your house you owe it to yourself to speak with them.
They were always professional and available to answer questions and any concerns we had. They handled everything from staging to taking care of our house when we went out of town. We highly recommend Scott and Aime. They are easy to work with and top notch! They sold our house in the Fairways in 4 days!
Do yourself a favor & give FireBoss Realty a call!
My wife & I highly recommend Scott & Amie Johnson with FireBoss Realty. We've bought & sold several homes & worked with several different realtors over the years. All were experienced, some actually pretty good but none compared with this amazing couple's knowledge & level of service. Our son recommended them when a year ago, they sold his Woodbridge house in just a little over a week. He insisted we give them a call. So glad we did. They sold our home in Woodbridge well over list price in just four days!! The entire process was smooth as glass & stress free. Do yourself a favor & give FireBoss Realty a call.
Scott and Amie are incredibly honest people!
Scott and Amie are incredible! We have used them to buy and sell homes in Murphy, TX. They are very knowledgeable about the process and made us feel comfortable as we were doing the largest transaction we had ever done. They were available for quick communication and gave us the advice we needed to hear, not what would make the transaction easier for them. They are incredibly honest people and we look forward to working with them on any future real estate transactions.
* throw back to 2016- We were under contract on a house and a huge hail storm hit the house and destroyed the roof. Scott and Amie told us the seller was not willing to fix the roof and that we needed to walk away because the house was no longer insurable. We were crushed, but we did. They could have earlier steered us towards this home, damage and all, but they gave us the advice that was best. We went out that afternoon to look for a new potential home and while we were out they received a call saying the seller would put a new roof on! We were able to close on time for the original home; and they held our hands (maybe literally! 😃) during the process.
Get To Know FireBoss Realty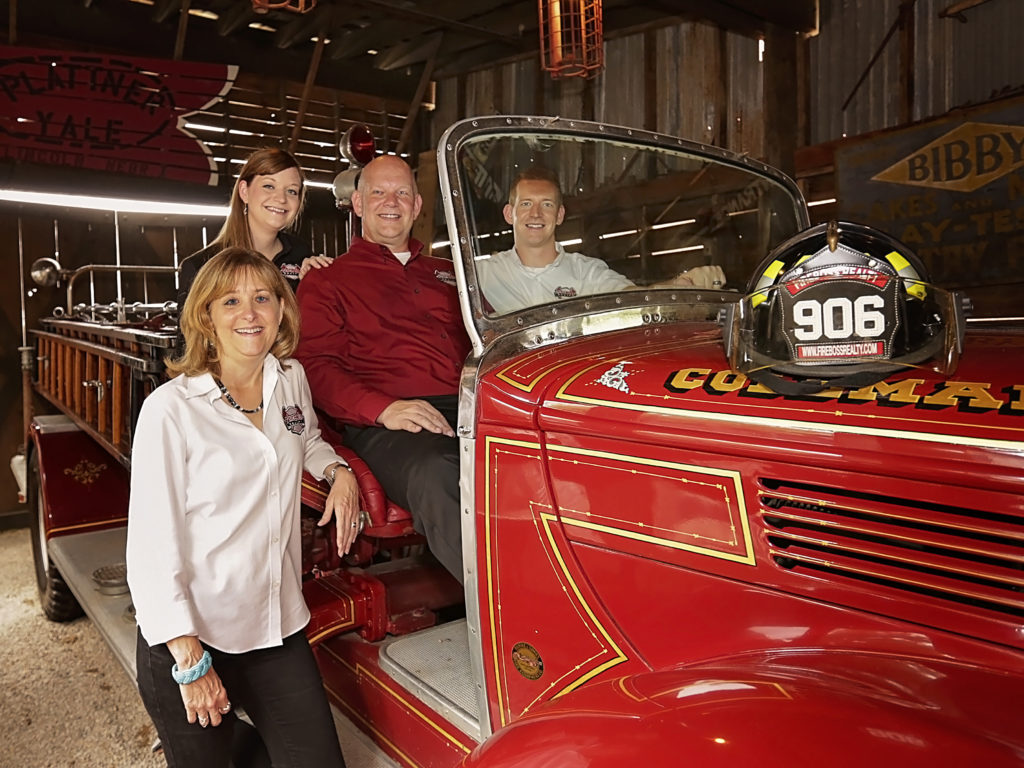 FireBoss Realty believes that "Life is Relationships and everything else is just details."
Like all good relationships we want to listen so we can understand the unique needs and wants of your family and communicate up-to-date expert feedback on the local real estate market. If you are ready to market your home, we will advise you on a pricing strategy that is consistent with your goals, provide a staging consultation with a professional home stager, aggressively market your property using multiple channels, negotiate the contract details and stay right by your side until the transaction is closed and funded.
We will also champion your search for an awesome new home, in a great neighborhood and provide the technology to find, negotiate and close on the home of your dreams. Our personalized service is designed to encourage you to refer us to your friends and family and never even consider using anyone else in the future.

Buying
There isn't a 40-year FHA mortgagge program! There's a huge difference between a new 40-year FHA Mortgage option and an extended loan modification program. The FHA increased the term for loan modifications to 40 years… that's way different than offering a new 40-year FHA Mortgage program.

Sachse
As you can see, there are several open Neighborhood Rep positions available. As we move into Homeowner Control of the HOA, we need you to volunteer a small portion of your time to help govern and administer the processes of the association.
You must be and owner and resident of a lot in the neighborhood that you are nominated to serve and must be in good standing with the association.
Owners who are interested can self-nominate, be nominated by the Board of Directors, or be nominated from the floor at the electing meeting on March 23, 2023.
Arlington
You'll love opening your electric bill when the new solar system (2021) is meeting the electrical needs of this beautifully updated 4 bedroom, 2 bath home. This energy efficient home boasts new triple pane energy efficient windows, a high efficiency variable speed HVAC unit, and additional attic insulation to keep you cool even on the hottest summer days. Or you can just step out the back door to the covered patio and cool off in the beautifully remodeled swimming pool. With more than a quarter of an acre, there is plenty of room to entertain family and friends.