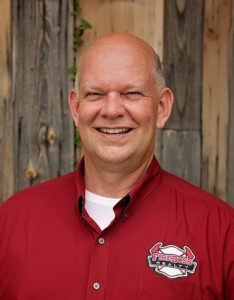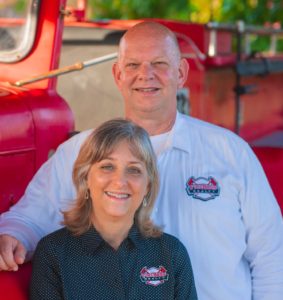 Scott Johnson is a Fire Captain/Paramedic on a local fire department and has served the emergency service needs of the community for over 35 years. He has seen the tragedy of family homes that have been destroyed by fire and natural disaster and understands that a home is much more than the sticks and bricks that shape its rooms. He is also an ordained minister who has been blessed with the opportunity to plant churches and as a Community Life Pastor has assisted others in building relationships with small groups of people who they could walk through life's adventures with.
Scott & Amie have three grown children and all of our children have joined "the family business" in one way or another. While both of our boys are enjoying careers as firefighters our son Blake and daughter Kerri are also licensed Realtors® and valued members of the FireBoss Realty team.
Together, we have taught biblical financial principles to thousands of people, giving them the tools to live their lives in financial freedom. We have also facilitated dozens of Dave Ramsey's Financial Peace University and have been to Dave Ramsey's Financial Counselor Training® at Financial Peace Plaza in Franklin, TN.
With KELLER WILLIAMS® core values of God, Family, then Business… our brokerage relationship has been a blessing that allows us to focus on our clients needs without sacrificing any of our personal core values.
We understand that your home is all about the people. It's where life happens, where memories are made, where children are raised, and relationships are built. Your home is quite literally the Home Base for your family and should be chosen to meet your unique needs. We would cherish the opportunity to hear about your dream home and for you to give us an opportunity to help you make your dream come true.